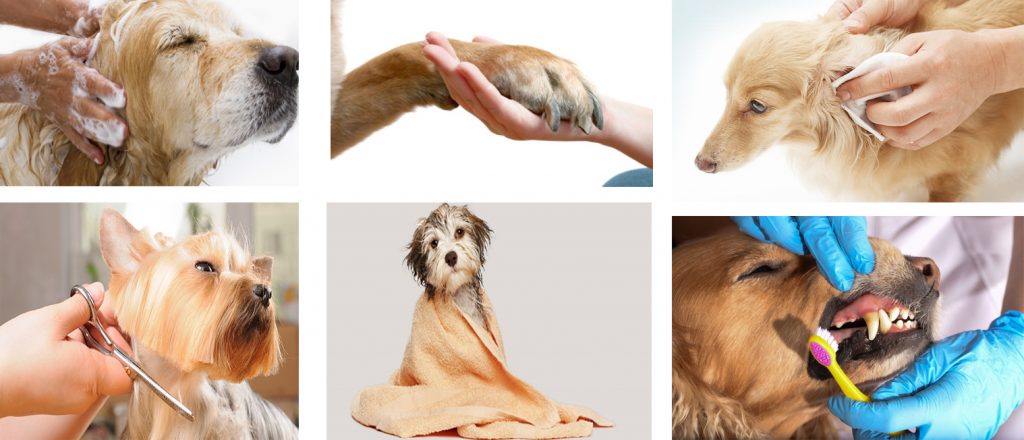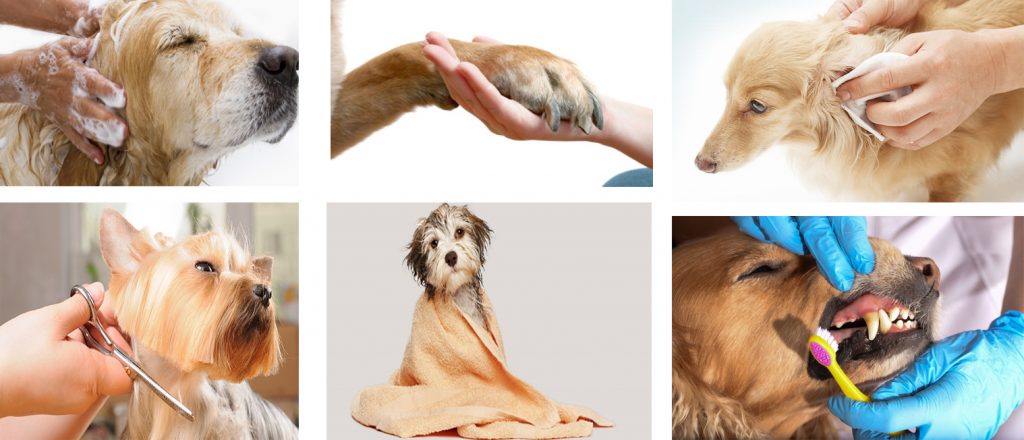 Our price guide is set assuming your dog's coat is in average condition. Dogs with heavy matting, double coats or heavily soiled coats may incur an additional charge.
A €5 non-refundable deposit per Dog is required to secure the booking.
There maybe a surcharge of €10-€15 for matted dogs or if the dogs coat is in extremely bad condition.
Our groomers require easy parking and access to a power source
Upon meeting your dog, your groomer will carry out an inspection and you will be advised of any additional treatment or charge which will be incurred. The owner must be present at the beginning and end of treatment.
All coat clipping / shaving will be carried out to the breed standard. Should you require any additional or special styling, please advise your groomer of this upon arrival.
If you dog should become distressed or aggressive during the course of their groom, we reserve the right to end the groom early. This measure is in the interests of the safety of both our groomers and you dog.
If you are sending your pet in with a friend or family member, please send written instructions or give us a quick call to confirm your requirement. This eliminates any confusion which can occur when receiving a client's wishes 'second hand'.
By using our services, you agree to provide us the below information:
Your Name: This allows us to personalise our interaction with you and distinguish you and your dog from other clients.
Mobile: So that we can send you SMS appointment reminders and contact you when groom is completed or in case of emergency
Email: So that we can send you appointment confirmation/reschedule/cancellation/reminder emails and keep you updated of events such as news, events and offers.
Address: for purposes of the mobile appointment
Dogs Name: Our groomers like to connect with your dog on a personal level for praise/reassurance/direction
Dogs Breed: This helps us allocate a price to the service offered and allows us to allocate appropriate time/breed specific attention
Medical Issues: Your dog's safety is paramount and knowing in advance about any underlying medical conditions allows us to make sure your dog is groomed in a safe and controlled manner
Allergies: This information allow us to select the appropriate products that will not cause irritation to skin eyes ears etc
Cancellation Policy
A €5 non-refundable deposit per dog is required to secure your booking this amount is to be taken at the time of booking.
To cancel or reschedule your appointment, we must be contacted 24 hours prior to the appointment day.
Matting Policy 
We may have to shave your pet very short, even close to the skin, to remove the matting which is causing your pet discomfort
There will be an extra charge for de-matting
You may not achieve the look and groom you anticipated this appointment – welfare is our main concern. As a Groomer, we cannot be held responsible for not achieving the desired results if the Dog is matted
Failure to maintain regular brushing and grooming between appointments will results in further matting, Prestige cannot be held accountable for this.